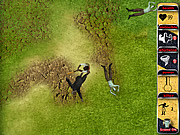 16.39K Played0 Comments0 Likes
Grab a baseball bat and start killing the monsters baseball style. This baseball game has 5 stages, 5 unique enemies, RPG elements, bonus system, normal and survival mods.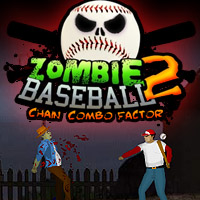 25.92K Played1 Comments1 Likes
Zombie Baseball 2: Chain Combo Factor is a fun mix of zombies and baseball in this defense game. Rescue all the survivors of the different locations and keep training your skills to be able to crush the more powerful ...

33.56K Played0 Comments0 Likes
Play some baseball and defend yourself from the incoming waves of zombies. A fun sporty mix of defense and killing zombies with your baseball bat. Press A or S at the right time to swing your bat and hit the zombie...