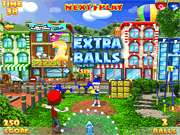 10.26K Played0 Comments0 Likes
A great baseball game with a twist, take to your neighborhood sandlot and smash home runs in Baseball Blast. Play a timed game of home run derby with a twist. Capture power-ups and earn extra balls to keep hitting. Tr...

15.39K Played0 Comments1 Likes
The baseball game Super Slugger is a stylish home run derby competition set in the Sportsfly Stadium. Select your batter and go toe-to-toe with the four Sportsfly pitchers and their unique repertoire of pitches. Hit a...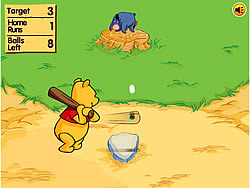 7.15K Played0 Comments0 Likes
Play some baseball with Winnie the Pooh! Clear a level by hitting the target number of home runs shown on the screen.