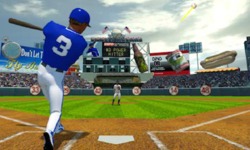 25.32K Played0 Comments1 Likes
Play the sequel to espn arcade's free online smash hit baseball game - smash and blast baseball 2! After the great Smash and Blast Baseball game there is now this follow up and it is great fun also. You need to play y...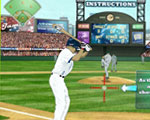 52.15K Played1 Comments1 Likes
Play ESPN Arcade Baseball on ESPN Arcade!OK, you can hit a baseball. But can you make it hit a target? Play ESPN Arcade Baseball! Select Bottom of the Ninth or Precision Hitter Mode. As the pitcher winds up, a ...