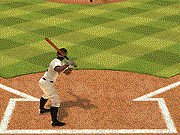 19.83K Played1 Comments1 Likes
Make as many home runs as possible in this addicting baseball game, which you can play on mobile as well. Try to time your shot as much as possible and achieve the highest score!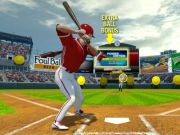 40.72K Played1 Comments1 Likes
ESPN Arcade's free online smash hit baseball game - Smash and Blast Baseball. Hit for power, hit for accuracy, hit for destruction! Blast homeruns all day long! Click screen to trigger the first pitch. An "indicat...

19.72K Played1 Comments0 Likes
Teamwork is everything in this great baseball game! How to play Baseball Team: When batting, click on one of the 9 squares to swing, timing your hit with the pitch. You can steal a base by clicking the helmet on...