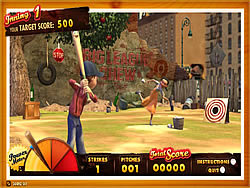 28.27K Played0 Comments0 Likes
Enter this urban baseball field and show off your baseball skills! Instructions: Click on a target with the mouse. Hit the Space bar to stop the power meter on the sweet spot. Wait for the pitch and hit the Space...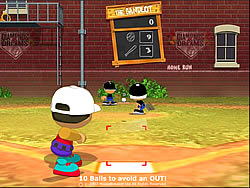 40.20K Played2 Comments0 Likes
Step up to the plate with this spiritual successor to the Pinch Hitter series, hit the baseball just right to complete many different objectives. Its a great baseball game with different tasks, every time a bit more ...