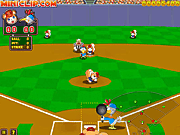 18.14K Played5 Comments1 Likes
Play baseball with teams full of cute squirrel or chickens in this funny game. Pitch and bat your way through 5 action packed innings in Miniclip's All Star Baseball. During your time at the bat, try and hit the ball ...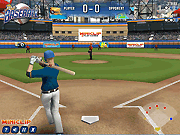 27.78K Played3 Comments0 Likes
Step up to the home plate and get ready to bat a home run. In Pro Baseball you must make quick decisions with good timing if you want to score the winning runs and bring home the trophy. While batting, keep an eye on ...