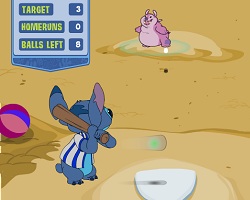 16.97K Played0 Comments0 Likes
Play a baseball game with Lilo & Stitch, the stars from the popular Disney's animation movie. In Cosmic Slugger you need to hit home runs while playing on a alien planet surrounded with weird creatures. Choose you...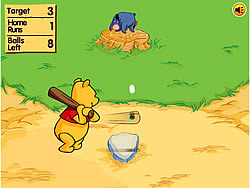 21.90K Played0 Comments0 Likes
Play some baseball with Winnie the Pooh and his Disney cartoon friends Eeyore, Tigger, Rabbit and Piglet! Move Pooh around the pitch with your mouse. Keep your eye on the ball, take aim and click to swing the bat. Try...