Game Info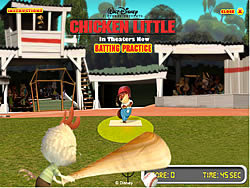 Another fun baseball game, help Chicken Little score some homeruns.
More Baseball Games

8.61K Played0 Comments0 Likes
This sequel of the popular of Berzerk Ball game includes a brand new look and feel of the game with new weapons, 6 new charachters to play with and now you can also create your own geek. Now grab your favorite batting...