Game Info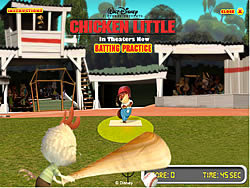 Another fun baseball game, help Chicken Little score some homeruns.
More Baseball Games

8.77K Played0 Comments0 Likes
Grab your baseball bat and get ready for some arcade fun in this baseball game! A game of base ball where it's the goal to collect stars. Very simple yet entertaining. Use the mouse, click at the right time to swin...