Game Info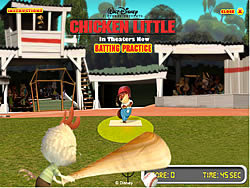 Another fun baseball game, help Chicken Little score some homeruns.
More Baseball Games

28.03K Played7 Comments1 Likes
Another great baseball game, it's the bottom of the ninth, can you win it from here? The best baseball game for the web is free to play here. Batter up! Move your mouse to direct the aim of your swing. Click the Le...