Game Info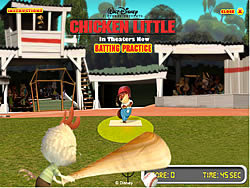 Another fun baseball game, help Chicken Little score some homeruns.
More Baseball Games

17.33K Played0 Comments0 Likes
This is a simple but nice looking mlb baseball batting game. Choose either minor league or major league players, and try to hit balls as far away as possible. Use the mouse to move your bat. Start at the bottom of ...