Game Info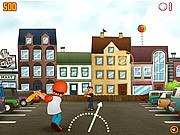 Play this nice brat baseball game,
More Baseball Games

10.72K Played1 Comments0 Likes
Batter, yer up! You have 10 swing to hit as many home runs as required to advance to the next round. How to play Longball: Click to pitch and move your mouse up as you release to swing, timing to hit the ball with ...